Crete property maintenance
Apart from dealing with minor crises, there are many tasks that are needed to keep your home or villa in good condition. If you do not live permanently in your home in Crete, these can be difficult to organise and inspect from overseas. We can organise these tasks for you and ensure they are carried out to agreed standards, budgets and timescales.
Inspection, repairs and servicing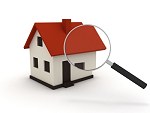 Apart from your own peace of mind, it is a condition of most insurers that your property is regularly inspected - whether occupied by guests or not.

In addition to minor items such as replacing light bulbs or fixing dripping taps, there are many vital systems that require periodic inspection and servicing: central heating boilers, immersion heaters, solar panels, air-conditioning, pumps, septic tanks, irrigation systems, and fire-fighting equipment.

We will agree a schedule of visits with you, and check your property internally and externally as agreed. After every visit, we will record the inspections made, time taken, and any recommended repairs or services.

If we find that repairs or servicing are required, we will discuss the necessary actions with you and organise the work, using
licensed local tradesmen who are fully qualified to carry out and sign off repairs.

If severe weather conditions have been experienced, we will automatically carry out an extra inspection visit on your behalf.

Cost: Standard time charge plus materials/third party charges.
Cleaning

Unless you live full-time in your property, it will need regular cleaning internally and externally to present a welcoming and clean appearance. The usual circumstances are:

• removing builder's debris on delivery of a new house
• after a long period of inoccupation
• before, during and after visits by you or your guests
• in preparation for a long period of inoccupation
• after extreme weather

Obviously every property is different, so we do not believe it is possible to quote costs from the number of bedrooms or total square metres. For example, you may have a 2-bedroom 200m2 house with small external areas, or a 3-bedroom 90m2 house with large external areas.

We will inspect your house and discuss an overall schedule with you, sufficient to keep your home clean while unoccupied. More importantly, we will also discuss your requirements before, during and after visits of guests or yourselves.

We will then provide you with an estimate based on the time required to carry out the agreed tasks. After every clean, we will record any extra work carried out and the time actually taken.

Our normal tasks include:

• cleaning floors, balconies, external terraces
• cleaning doors, windows, shutters, blinds, vertical surfaces

• dusting and polishing of furniture and fittings
• cleaning bathrooms
• cleaning kitchen and BBQ area
• checking cutlery and crockery
• cleaning railings and gates
• cleaning external/poolside furniture and fittings
• changing bed linen and towels
• laundering linen and towels
• rubbish removal
• problem/damage reporting

Please note that dust storms occur about once per year in Crete, and on your instruction we will carry out emergency cleaning procedures afterwards, to return your home (internally and externally) to prime condition.

Cost: Standard time charge plus materials/equipment.
Garden design and maintenance

We can design a low-maintenance Mediterranean garden for you, which takes into account the Cretan climate, slope and direction of your land, water availability, and of course your budget!

This will not only give you more of your precious holiday time to relax in an attractive and soothing place, but will also reduce your maintenance and water bills.

We will discuss the cost and suitability of various flowers, shrubs and trees with you, and can purchase and plant them on your behalf.

We will inspect your garden and agree a schedule with you, for the tasks necessary to keep it healthy and beautiful: watering, feeding, pruning, weed clearance, insect and fungus control, and disposal of cut vegetation/debris. After every visit, we will record the work carried out, time taken and chemicals used.

If your garden has been abandoned or neglected for some time, we can restore it to its former glory using our experience, local manpower, and professional tools.

We strongly recommend the use of automatic watering systems: they conserve water, deliver water at the optimum time of day without damaging your plants, and reduce your maintenance costs and water bills. We can advise and install a system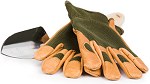 appropriate for your garden.

For reasons of health and safety, we provide and use only professional chemical products (herbicides, fungicides etc.)

Cost: Standard time charge plus chemicals.
Pool maintenance

A badly maintained pool is not just unsightly - it could also be a health risk to you and your guests.

We will maintain your pool filtration system, carry out regular cleaning, and ensure the correct and sanitary condition of the water, so that you and your guests can relax and enjoy the use of an attractive and healthy pool!

We will also notify you of any problems such as machinery failure or water shortage, and rectify them on your behalf.

During the summer season or if your pool is heavily used, pool maintenance should be carried out up to three times per week. We will agree a convenient schedule for our visits, so that you and your guests can enjoy the pool with minimum interruption.

Although you may not use your pool over winter, it still needs to be prepared for closure and regularly checked to minimise problems. We will do this for you, and also carry out the necessary spring cleaning and water preparation so that is in perfect condition for the summer season.

Depending on local water conditions, a total water change is usually necessary every 1-2 years, which we will organise at a convenient time for you and your guests.

If you have a new pool, we can supervise its commissioning and testing by the pool supplier, and report our findings to you before your acceptance.


We will initially inspect your pool and agree a schedule with you for maintenance and cleaning. After every visit, we will record the water measurements taken, work carried out, time taken and chemicals used.

Please note that dust storms occur about once per year in Crete, and on your instruction we will carry out emergency cleaning procedures afterwards, to return your pool to prime condition.

In order to ensure the condition of the water and safe mixture of chemicals, we provide and use only professional products. Before we start maintaining your pool, we will also discuss with you the equipment you will need for quick and effective cleaning.

Cost: Standard time charge plus chemicals.
Key holding

We will hold two sets of keys to your property for use in your absence.

The master set will be used only by us, and the secondary set will be released only to suppliers or guests who have been authorised in writing by you.

We will record all key releases/returns, and your authorised key collector will need to provide identification and collect/return the keys from our office.

Cost: We do not charge for this service.
Bill payments and postal delivery

Items such as electricity, water, telephone, insurance, and car tax all have to be paid on time.

Some of these payments can be paid electronically, while others require personal visits to the service provider or a bank/post office and can be very time-consuming.

In addition, the local postal system does not deliver mail to all properties, so renewal notices or bills can end up in the post office in a cardboard box marked "Poste Restante"!



For a small annual fee, you can use our office address for your mail.

We will open your mail and pay your bills on your behalf, to prevent disconnection of services or termination of insurance.

We will record the bills paid, payment method, and time taken.


Cost:
Bill payments - electronically: €8 per payment.
Bill payments - requiring personal visits: Standard time charge.
Use of our office address for postal delivery: €40 annually.
Deliveries

We can arrange deliveries of goods on your behalf, supervise their arrival, and inform you of any shortages/damage.

We will record the goods delivered, any shortages/damage, and time taken.

Please note that all goods and delivery charges need to be paid in advance, either to us or directly to the supplier.

Cost: Standard time charge.
Emergencies

Sometimes it is necessary to deal with an unscheduled and urgent situation, such as lack of electricity or water supply; a failed cooker or pool pump; a guest that has lost their way or key; or a guest requiring medical treatment.

We are available to assist in these situations, on your instruction. After each emergency, we will record the circumstances, actions and time taken.

Cost:
Monday-Friday 09:00-17:00: 2 x Standard time charge.
All other times, including public holidays: 3 x Standard time charge.
Welcome packs

There is nothing worse than arriving late at night after a tiring journey, and finding you have no basic refreshments to help you unwind!

And if you have guests, they will be unfamiliar with the local shops and language. From past experience, a shopping trip for essentials is not the best way to start your holiday - even if the shops are open at your arrival time!

We can provide you or your guests with various welcome packs ranging from basic to deluxe contents, and charge you only for our shopping/delivery time and pack contents.

We will discuss with you the cost of welcome packs to your specification, to suit you or your usual guests. Should a particular guest require particular or unusual refreshments, we will try to source these locally. For special guests, you may wish to provide fresh flowers, which we can also organise.

Please note that unless a welcome pack has been pre-arranged, we need three working days' notice to arrange shopping/delivery.

Cost: By prior agreement.
EOT applications

Without an EOT (Greek Tourist Organisation) license, obtaining income by renting to "family and friends", is a very risky option!

Advertisements, in newspapers and on the internet, are frequently monitored by the tax authorities; a jealous neighbour could report you; and you are competing with a powerful lobby of national hoteliers who have to pay to comply with EOT standards.

If you want to legally rent premises to holiday tourists for visits of less than three months, you must have a licence from EOT and comply with their requirements. These include a legitimate building permit to EOT standards, together with road, electrical, plumbing, drinking water, sewage disposal, disability provisions, fire prevention and - if applicable - pool safety and lifeguard regulations. In addition, if your property is on a shared plot with other home owners, all owners must consent to renting and comply with the regulations for a shared pool.

If you are found to be operating without an EOT license, you face arrest and court appearances, heavy fines, closure and possible deportation. If you illegally rent to tourists and an accident occurs, you will almost certainly be uninsured and could face ruinous personal losses.

We have successfully assisted many of our clients to obtain EOT licences. Although it is a long-winded and bureaucratic process involving a plethora of local and national authorities, we can eventually secure you the coveted EOT licence.

To safeguard your funds, we will not start the process unless we believe you have a legitimate right to obtain the licence.

Cost: By prior agreement.
Disputes and Legal matters

Unfortunately, sometimes you may encounter a problem which has been caused by thoughtless - or perhaps deliberate - behaviour from neighbours or local/national authorities.

For example, it is not unknown to find that a neighbour is disputing your boundary; a shepherd's goats are grazing in your garden; someone is "borrowing" hundreds of litres of your water; or you receive a ludicrous telephone bill with a threat of disconnection.

These types of incidents are almost impossible to resolve without having local knowledge and being here in person.

With our knowledge of local language and customs, together with effective local contacts, we can help you resolve these headaches during your absence.

Cost: By prior agreement.
Standard time charge

Many maintenance companies have a complicated and bewildering charging structure, however it is obvious that the main component is the time worked.

We have therefore introduced a very simple standard time charge, which applies to our day-to-day services:

€15 per person per attendance (including the first hour's work), and €10 per person per subsequent hour.
Payment terms

Our work of course varies according to the seasons, and so do the costs.

Initially, we require an agreed deposit for the expected costs of the first quarter. Every quarter afterwards, we require payment of any outstanding balance from the previous quarter, and will agree with you a deposit to cover the expected costs for the next quarter, including:

• the time to carry out our agreed work
• cleaning, pool and garden chemicals
• bill payments
• repairs and services
• goods for delivery
• welcome packs
• an allowance for emergencies
Keeping you informed

You need to be assured that we are working effectively and on schedule, as well as keeping track of the annual costs.

We will keep you informed about progress, problems, time and costs, by emailing you regularly with our detailed work records, and (if applicable) digital photographs.

In the event of emergency situations, we will of course contact you urgently by telephone.


Insurance

We strongly recommend that you arrange house and contents insurance for your property with major Greek insurance companies, which we can arrange on your behalf.

Apart from the usual risks, these policies cover seismic (earthquake) damage in full, unlike many foreign insurers who limit such cover to minimal amounts. Please check your existing policy!

More insurance details here.